The image below is generated by overlaying the Timberline on a base map. The base map is a current satellite photo from Sentinel Playground, a European Space Agency project that shares current satellite imagery. The images are updated every few days. However here in Oregon, it may be longer as very often there is cloud cover over Mount Hood.
July 21st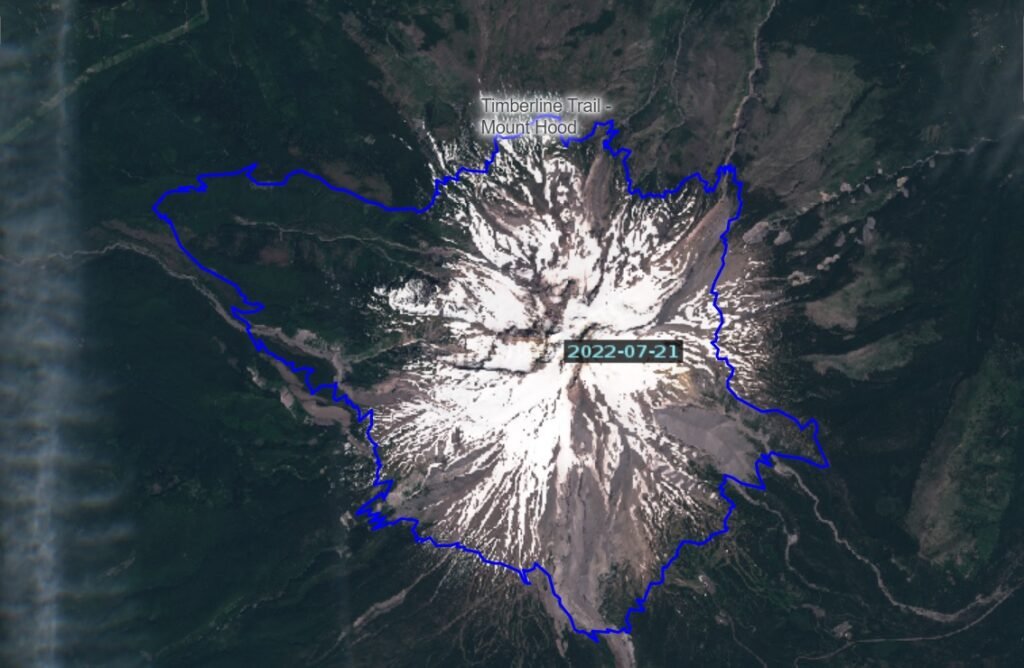 June 21st
As you can see there is still a considerable amount of snow on the Timberline Trail. Outside of the section around the Sandy River, the majority of the Timberline trail is still snow-covered.
May 17th
5″ of snow over the weekend up at Timberline Lodge. A lot of late-season accumulation and a relatively low melt rate has left the current snowpack at around 125% of normal.