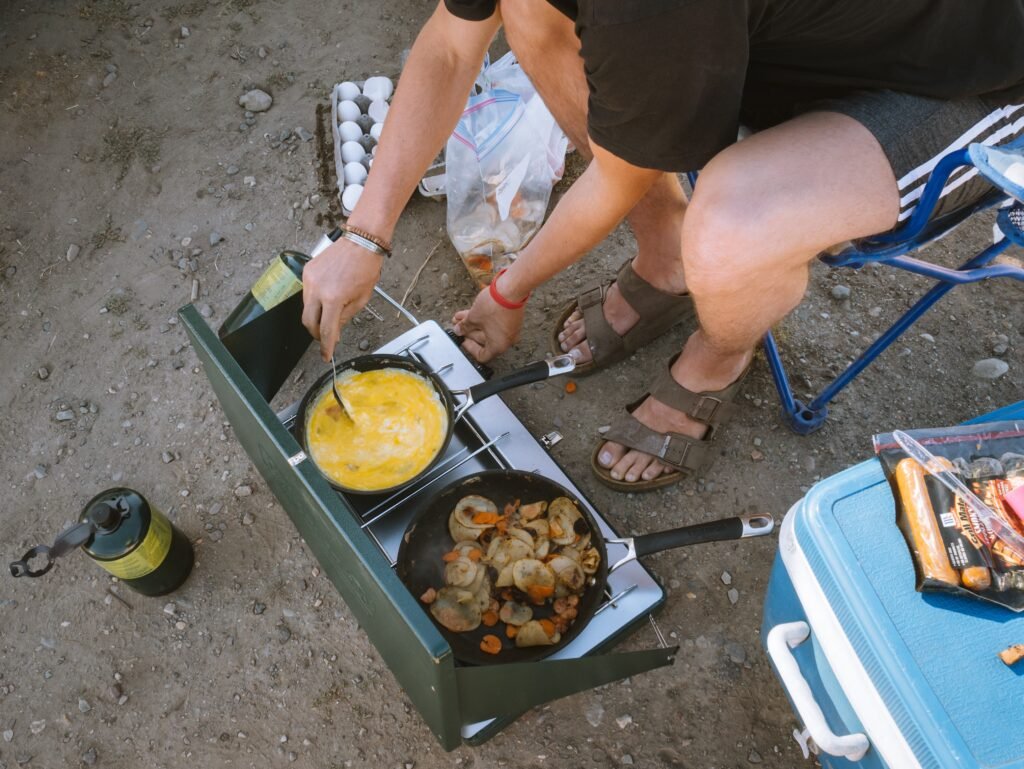 One of the major transitions between hiking and backpacking is food. Whether you are car camping or hiking, planning for food is easy. Making a backpacking menu can seem like a daunting task. With car camping it can even be luxurious, packing in a cooler, BBQ pits ready to serve the best smoke-cooked salmon. Day hiking is more about ensuring you have enough high-calorie snacks for the day and some additional food for emergencies. However, backpacking brings in many new dimensions as you are carrying everything with you, food and cooking equipment. There are also food storage considerations and regulations to be aware of.
The basics
Let's just start with the basics. Before we get into calorific needs, cold-soaking, dehydrating, and cooking, what's the simplest menu we can make. The easiest way to create a reasonable backpacking menu is with freeze-dried food. There are many options available for these, probably the best known being Mountain House.
Breakfast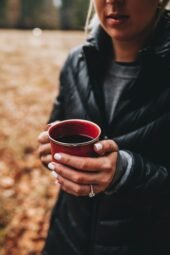 Many folks will have a cold breakfast, so they don't have to fire up their stove and can get on the trail quicker. However, others, like me, prefer to at least have coffee in the morning. Coffee can get quite a serious subject – a recent set of posts on one Facebook hiking group, garnered over 200 comments just on the subject of coffee. For me there are two options for coffee are Starbucks Via or Kopiko Instant coffee. Given that I am going to heating water anyway – I'll have a hot breakfast. I do like to keep this simple and so I'll either have oatmeal, or my favorite breakfast Mountain House, granola with milk and blueberries. I've tried a lot of the other breakfast foods and honestly, I find the breakfast skillets very chalky and bland. I always carry some additional spices just to pep up some of the more bland food. Remember we are keeping this menu simple!
Snacks
Throughout the day it's good to have something to snack on. Preferably something you can eat on the go. Typically for me, this will either be an energy bar or maybe trail mix. I like to keep this snack handy, usually in the hip pocket of my backpack.
Lunch
My go-to lunch is simple street tacos with tuna or chicken. This is super easy to make and has the advantage of being moist. The tacos are flour tortillas and I take along prepacked tuna or chicken and simply spoon it into the tortilla, roll it up and eat.
Dinner
For my simple menu, I'd recommend starting off with a Mountain House freeze-dried meal. These come in lots of flavors, some are much better than others. My favorite is probably Chili Mac with Beef although sometimes I'll for something a little spicier. Very often with pre-made freeze-dried food I'll re-package it to save space. If you take a look at the photo at the end, then all the food has been repackaged to help maximize the space in the bear canister.
For more strenuous hikes I'll add a desert. Again, going on the simple principle, there are some pretty decent pre-packaged deserts. In this case, I'd recommend Backpacker Pantry, their Creme Brulee is great if you have a (very) sweet tooth and is packed with calories.
Finally, I'll wrap the evening off with a cup of hot chocolate.
Tips
A lot of folks when they set out backpacking overpack food. Backpacking is certainly an intense activity but there is no need to pile on the pounds while you are out. For an average trip, my goal is to come back slightly hungry and with little to no excess food. You certainly don't want hunger pangs but consider the weight!
Often for the first day's food, I'll rely on a hearty breakfast at the trailhead and bring along fresher food, sandwich, and fruit.
I didn't talk about hydration – but remember to drink plenty during the day. It's really difficult to gauge how much water you need. On a cool day in Oregon, I can hike for a day and not drink a liter. However, a strenuous uphill hike in the sun and I can easily drink 2 or 3 times more.
Summary
Here's a quick summary:
Breakfast: Starbucks Via Mocha + Mountain House Granola, Milk & Blueberries
Snacks: Trail Mix
Lunch: Street Tacos + Tuna
Dinner: Mountain House + Dessert
There are many varieties of backpacking menus that I'll touch on in later posts. Some are more designed for taste, a gourmet experience. Others are purely focused on space. This is a photo of 8 full days worth of meals packed into a BV500 bear canister.
Explore more food options here.